Today, with growing public health concern about antibiotic resistance, eliminating the use of antibiotics has resulted in considerable consequences, including compromised farming productivity and increased incidence of diseases. While Sanzyme Biologics supports efforts to eliminate or reduce antibiotics from our food chain, we believe that certain key ingredients like probiotics play a key role in helping the farmer mitigate the risks related to this initiative.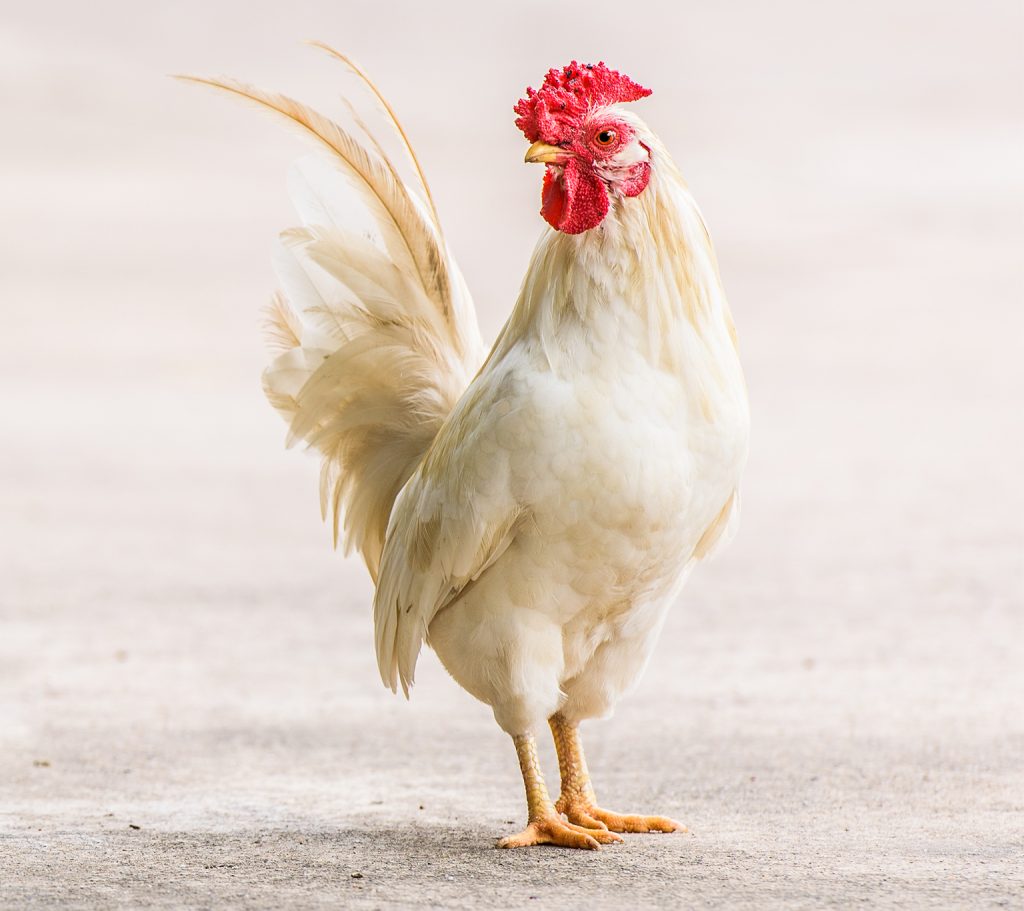 Probiotic Solutions for Poultry
The Poultry probiotic formulations developed by Sanzyme Biologics after extensive Research, In-Vitro & In-Vivo trials are categorised based on their application.
Healthy Gut Healthy Flock
Probiotic feed additives can substitute or complement the use of antibiotics by restoring gut functions and by stabilizing the gut microflora thereby enhancing chickens health performance. The benefits include:
Improved Gut Histomorphology

Increase in Beneficial Microbiota

Superior Immunity

Enhanced Growth & Laying Performance
A healthy gastrointestinal system can help poultry achieve optimal production of meat/eggs.
Healthy Flock Better FCR
The largest expenditure on raising livestock is feed. A probiotic filled gut helps chickens to develop a healthy digestive and immune system – which in turn helps in optimizing the digestion and absorption of nutrients in feed. This optimises the Feed Conversion Ratio (FCR) and results in cost savings.
Alternative to Antibiotic Growth Promoter
Antibiotic Growth Promoters (AGPs) have been restricted the world over due to the incidences of Antibiotic Resistance (ABR) & Anti Microbial Resistance (AMR) in Humans. The Animal Health Industry is continuously evaluating the alternatives to AGPs. AGP alternatives along with management changes prevent proliferation of pathogenic bacteria and modulate indigenous bacteria so that the health, immune status and performance are improved. The 5 pronged strategy being presently adopted as alternatives are:
Probiotics

Organic Acids

Enzymes

Phytogenic Additives / Essential Oils

Prebiotics
Sanzyme Biologics Advantage
Indo-Japanese Technological Collaboration

Over Five Decades Expertise in Fermentation Technology,

State Of-Art Manufacturing Facilities accredited by International Certifications viz. FAMI-QS, FDA GRAS, NON-GMO, ISO & GMP amongst others.

Highly Skilled Human Resources with rich experience for probiotic needs

FAMI QS certified facilities & manufacture proprietary probiotic strains with deposition numbers

Antimicrobial Resistant Gene (AMR) tested PROBIOTIC strains in formulations